Refrigerator & Freezer Repair for Lancaster, CA Palmdale, CA and the entire Antelope Valley, CA.

We also service Acton, CA Rosamond, CA, Quartz Hill, CA Littlerock, CA Juniper Hills, CA Pearblossom, CA Lake LA, CA Leona Valley, CA Lake Elizabeth, CA & Lake Hughes, CA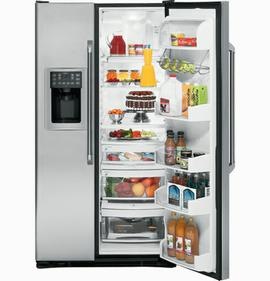 Appliance repair Antelope Valley, CA

We service & repair all Major Brands of refrigerators & freezers. We also repair Ice makers. Side by Side Refrigerators, Top Freezer & Bottom Freezer mounted Refrigerators and Upright or Chest Freezers. Brands we service and repair include Frigidaire, Maytag, Whirlpool, Kenmore, GE, Hotpoint, Kitchenaid, Crosley, Amana, Roper and many more. If you have a refrigerator or freezer problem and you need service, give us a call at (661) 718-2804 or (661) 947-3428.

For much more information and to see our Customer Reviews, check out our main website at appliance repair Palmdale, CA.

Be sure to check out our A.V. Appliance Blog Site!! It's the last one in the navigation menu. The one right under "Contact Us" You can't miss it! Yeah, now you see it don't you? Go ahead! Click on it! I posted some informative appliance articles there including: "Washing Machine Tips" and also "Dishwasher Tips" and you'll really want to read: "How To Find An Honest Appliance Repair Service in The Antelope Valley". You could even post a comment there if you want or ask an appliance question. Go ahead! Click on : "A.V. Appliance Blog Site". But only if you want to.

-Bob (the appliance guy)